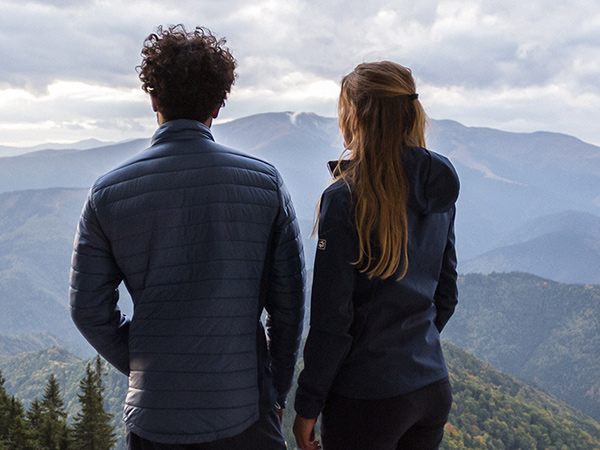 As we care a lot about the outdoors, but even more about the people who are living in it, your health is priority #1 these days.
We are very happy to announce that our stores will be open for you again from 9 May 2020. In our regularly updated overview you can find out whether your local store is included and on which days and times the stores are open. Click here.
We're offering services and online shopping as usual. Feel free to stay in touch with us via social media or email us to info@jack-wolfskin.com.
Stay home, stay healthy!
#seeyousoonoutdoors
Going that extra mile for you
Reliable delivery (average delivery time is five to seven days)
Highest of hygiene standards in our warehouses and during dispatch
FAQs
Yes, our team is fully committed to processing all online orders in the usual quality and speed.

Online we are still there for our customers. The average delivery time is five to seven days.

Currently, all orders are still handed over to the shipping service as usual and can be delivered within the specified period. Due to the daily changes in circumstances, there may be short-term interruptions on the part of the delivery services. Detailed information can be found on the websites of the respective delivery service providers or in the current daily press.

The services will continue to be available online as usual (the impregnation service only in Austria and Germany). Unfortunately, it is currently not possible to order repairs or impregnations via temporarily closed Jack Wolfskin stores. If you have any questions about our services, you can also contact us at any time by e-mail service@jack-wolfskin.com.

We continue to process complaints and returns. Due to delivery problems with the shipping company, there may be deviations from our normal returns processing time. For this reason, we have currently extended the return deadline to 30 days. Further information on returns can be found here.

All customers can order from our online shop without hesitation. The highest hygiene standards apply in our warehouse - this also applies to the packages and ordered products. Our shipping partners also comply with the officially prescribed health and hygiene standards and safety precautions.

In order to keep contacts as low as possible, contactless delivery is used. The supplier will sign for you as soon as he has ensured that you have received the goods.

You can find further information from our shipping service providers: DHL, UPS.

If you have scheduled a consultation appointment that falls during our closure period, we will contact you for a new appointment as soon as the store in question re-opens. We will publish information about re-openings online and through our social media channels in due course.

We have instructed all stores to cancel Click & Collect orders in stock after they closed in March. Our customer service department will issue the credit, contact you and offer you an alternative so that you can have the order you requested delivered to your home.

If your Click & Collect order has not yet been delivered to the store, it will be returned to us and you will be credited immediately. We would be happy if you order the goods online again and have them delivered to your home. Once the stores have reopened, Click & Collect orders are of course possible again.

Some stores in Germany are currently closed. Stores have reopened in Austria, Belgium, France, Italy, Luxembourg, the Netherlands, Poland and Switzerland. The stores in the UK, Ukraine and the United Arab Emirates are closed.

Here

you can see which shops have opened again.

No, currently nothing can be delivered to these stores. In such a case, please call our service team on 06126-954210 (weekdays between 8 a.m. and 5 p.m.) or send an email to

service@jack-wolfskin.com

. We will get back to you as soon as possible.

No. Due to the special situation we have extended the right of exchange and return. The exchange period for store purchases is extended by the duration of the store closure. The right of return for online orders has been extended to 30 days.

In such a case, please call our service team on 06126-954210 (weekdays between 8 a.m. and 5 p.m.) or send an e-mail to

service@jack-wolfskin.com

We will get back to you as soon as possible. For further information please see

here

.

If you have not yet received your goods that you have returned to the store for repair or complaint, please contact us by e-mail at

service@jack-wolfskin.com

. Please be sure to include a copy of the receipt you received from the store. We will then try to help you with pleasure.